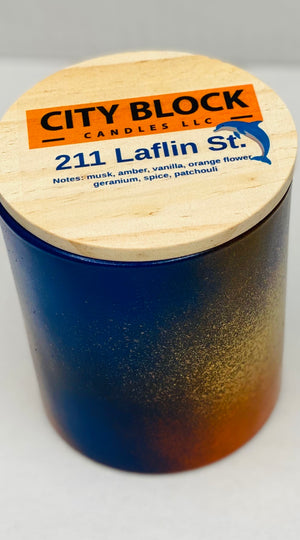 211 Laflin St.
This is a keepsake piece honoring those that walked the holy halls of one of Chicago's most elite High Schools!   


Each jar is hand painted, no two are alike! 
Notes: musk, amber, vanilla, orange flower, geranium, spice, patchouli
Allow an additional 3 days prep time before shipping.